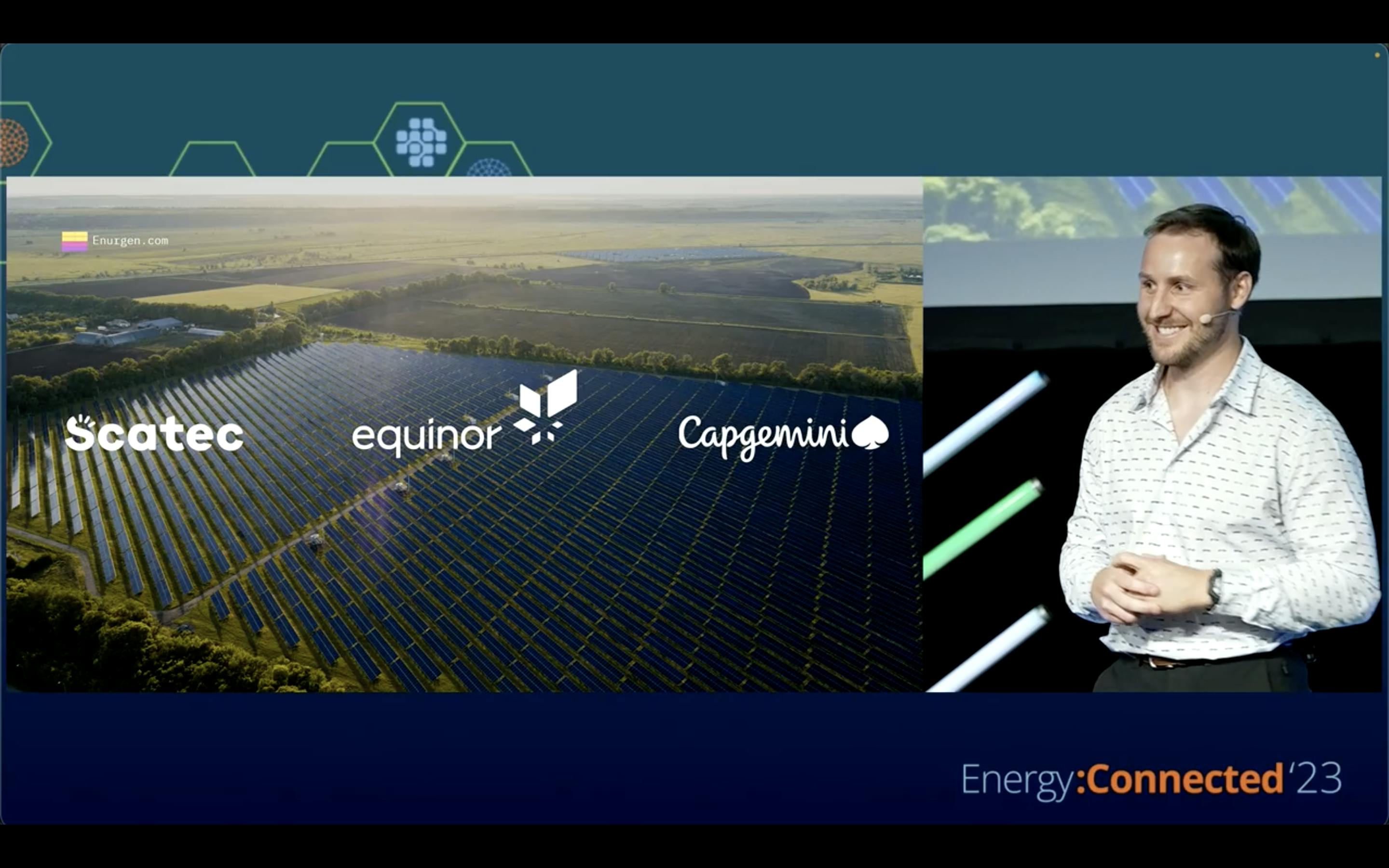 Canadian solar software startup graduates Equinor & Techstars Energy Accelerator with incredible momentum…
News
Press Release
Published: 6/20/2023
Updated: 6/21/2023
1 minute read
---
Enurgen is the sole Canadian participant in the prestigious international Equinor & Techstars Energy Accelerator in Oslo, Norway. After months of mentor madness, pitch preparation, and networking, Enurgen casts light on energy urgency and their solution at the program's concluding pitch fest, Demo Day.
CEO and Co-Founder Kibby Pollak presents Enurgen: "a deep-tech software company leveraging its software capabilities to help accelerate humanity's transition to a renewable and sustainable generation future". Enurgen's DUET software models every solar cell in a utility-scale solar system, from front to back, and provides new ways of optimizing solar production energy yields to mitigate performance risk. DUET is one of the first commercial software platforms to tackle utility-scale bifacial performance modeling.  
Announced on Demo Day, Enurgen is thrilled to move forward on a large-scale validation project with international energy giants Equinor and Scatec. Global consulting firm Capgemini has confirmed backing of the validation project to join the leaders of this new and emerging bifacial modeling technology. The validation project highlights the need for bifacial system visibility and high temporal resolution to effectively capture utility-scale solar power plant behavior. The Enurgen team is leveraging DUET's capabilities of creating predictability, repeatability & scalability across solar asset portfolios to accelerate energy companies like Equinor in their transition to a renewable and sustainable generation future.
To watch Enurgen's Demo Day presentation, visit timestamp 29:45 on the Techstars stream here.