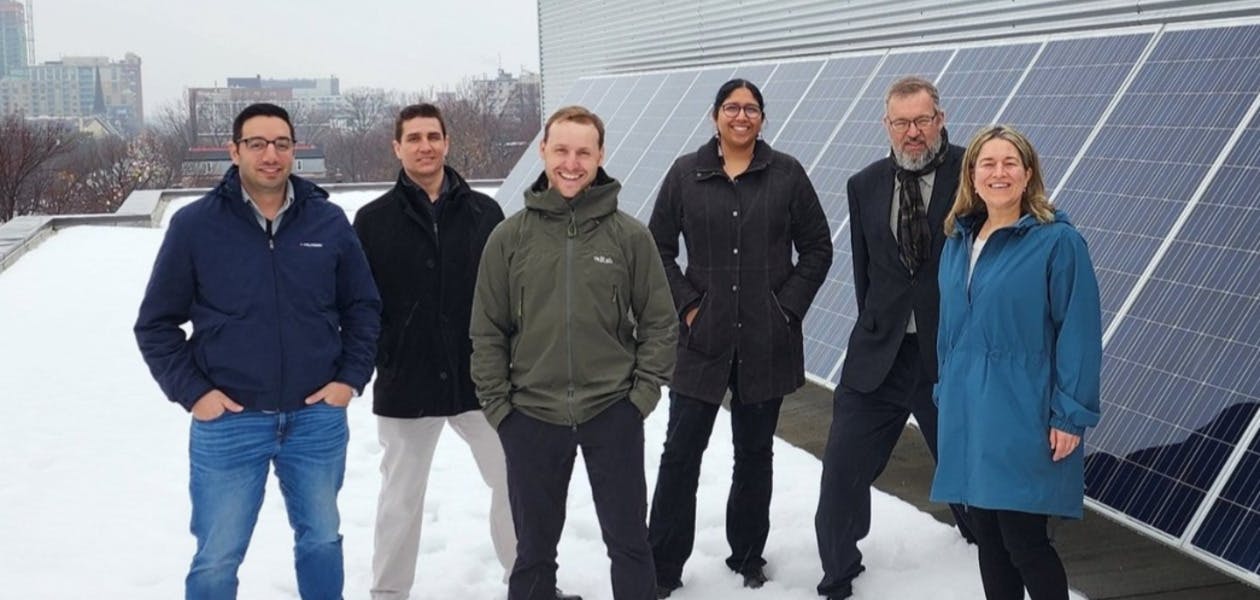 Canadian clean-tech startup emerges into the solar playing field backed by fresh VC funding and acceptance to the Equinor & Techstars Energy Accelerator
News
Press Release
Published: 6/1/2023
Updated: 6/8/2023
2 minute read
---
Enurgen is a deep, clean-tech sustainable energy software startup building the operating system for utility-scale solar assets. Using our advanced model with seven years of lab development and validated in global studies, we enable hyperrealistic modelling and monitoring of solar photovoltaic systems, a fundamental component to the successful operation of utility-scale plants. Emerging from Ottawa, Ontario, Canada, Enurgen is proud to be supported by leading pre-seed investor 2048 Ventures, and now most recently by Techstars.
Enurgen is excited to enter the international solar playing field as we announce our acceptance and attendance to the Equinor & Techstars Energy Accelerator in Oslo, Norway. After a highly competitive months-long application process, Enurgen was hand-selected by global energy leaders Equinor and Capgemini, as well as pre-seed investor Techstars, as one of the 9 winning startups from a starting pool of hundreds of applicants. Our team is highly motivated to learn from global clean energy business experts and create valuable relationships with international energy companies in this 3-month long program.
More About Enurgen 
Solar plants are being installed at an exponential rate to accommodate increasing demand for stable energy and a global push towards green electrification. With 80%+ of utility-scale solar systems using bifacial modules, accurate bifacial modelling is crucial for optimized performance. Enurgen's advanced modelling capabilities can represent bifacial systems with <1% accuracy to help mitigate the current 7-13% underperformance of the average utility-scale plant, providing a clear vision and reduced investment risk for asset owners.
Enurgen was born from DUET (DUal-sided Energy Tracer), a cell-to-system level bifacial modelling software that has been under development for the past seven years within the SUNLAB research group at the University of Ottawa. Enurgen consists of co-founders Kibby Pollak, CEO; Dr. Christopher Valdivia, CTO; Professor Karin Hinzer, President of Enurgen and Founder of SUNLAB; and Professor Henry Schriemer, Head of Research, Secretary, and Associate Director of SUNLAB. Most recent additions to the team are Elias Hussary, VP Engineering, and RJ Obhi, Head of Business Development & Marketing.
Connect with Enurgen and follow us along our journey at: